"Where Is My Coach?" Launched
21/09/2014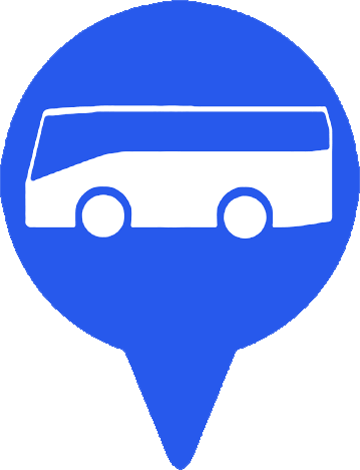 Distinctive Systems is pleased to announce the launch of a new service called "Where Is My Coach?" which allows your clients to see the location of their allocated vehicle on the day of their booking.
For this service to work clients need to have GPS vehicle tracking from one of our many supported vendors.
When a private hire booking is taken, behind the scenes Coach Manager uploads a unique tracking reference to the whereismycoach.com website.  This reference can then be given to your client in the form of a short and friendly URL via their confirmation letter, via our new client pre-departure email or by phone.
When your client clicks on the URL they are taken to the whereismycoach.com website where they can view a Google map showing pushpins for their pick-up point, their destination and the location of their allocated vehicle or vehicles.  The website also displays the planned pick-up time, arrival time and back time, plus the first name of their allocated driver or drivers.
The website is both mobile device and desktop friendly, so your clients can check the location of their vehicle while they are waiting for it to arrive.
User definable setup facilities allow you to specify how long before and after the start and finish of the booking the vehicle position can be seen. You can also limit the service to just selected clients, vehicles or booking movements if you want to.
Only very basic booking details are uploaded to the website, they are stored on a secure server in an encrypted format and can't be accessed without the unique tracking reference.  The details are also deleted soon after the booking is complete.
Click here to view the map for a sample booking or click here to read about the integration of the Google Maps Platform into Coach Manager.