Double Win at UK Coach Awards
8/05/2017

Distinctive Systems is proud to have won two major awards for our new Walk-around Check Mobile App at this year's prestigious UK Coach Awards.
The app won the Gold Award for Safety Innovation sponsored by ROSCO and the Silver Award for Innovation.
The ninth annual UK Coach Awards took place before an audience of 250 industry professionals in a glittering ceremony at Manchester's Mercure Piccadilly Hotel on the evening of Thursday 4 May 2017.  The awards were hosted and presented by Carol Kirkwood from BBC Breakfast, a great favourite with the coach industry.
Congratulating all the winners, UK Coach Awards chairman John Gilbert said, "Our awards recognise and reward excellence and good practice at all levels in the industry, amongst all operators, large or small, and in all types of work from express through contracting to coach touring."  Awards were presented for high quality operation, and for a range of professional disciplines such as marketing, travel programmes and the provision of passenger facilities.
In a true industry first, the app's integrations with our Coach Manager booking system and our Vehicle Maintenance System ensure that both the traffic office and the workshop are made aware of new defects in real time.  Thereby making an invaluable contribution not only to operational efficiency, but also to passenger safety and compliance.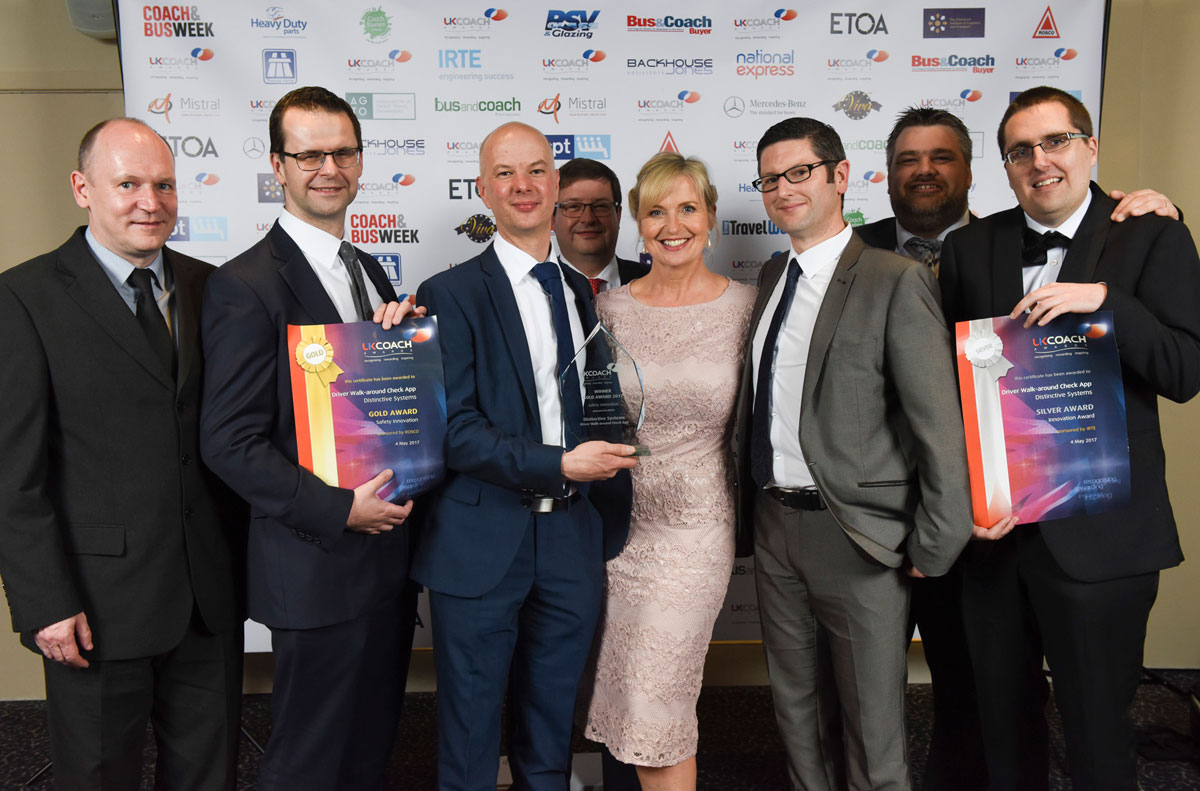 From left to right Iain McKean, Chris Whitehead, Paul McJannett, Andrew Fraser, Carol Kirkwood, Lewis Jacklin, Carl Thomas and Simon Leach.
For further information please call Distinctive Systems on 03 8676 0670.
Image courtesy of UK Coach Awards Limited.